Disclaimer: In this post I'm going to talk about topics that may be challenging or triggering for those who have a history of eating disorders or exercise addiction. If you're not in a good space to discuss those topics, you may want to skip this post.
Ahhh social media. How I love thee and hate thee at the same time. Social media is an incredible place to go for inspiration, to build community, and to find information on just about any subject at the tip of your fingers. Unfortunately, social media can also be a hazardous trap that induces anxiety, comparison, and misguidance. I notice this happening especially around the topics of fitness and exercise guilt.
On social media we are inundated with messages telling us what we are doing is never enough. A few weeks ago, I just about fell out of my chair when I saw an influencer I follow call herself a "slacker" for only working out five days that week.
I immediately thought about how triggering that kind of message could be for someone who has a history of orthorexia or exercise addiction.
I thought of how discouraging that message could be for someone who is getting back in the swing of exercise and is only able to do so once or twice per week and is doing the best they can at that.
I thought about the guilt that woman was bringing upon herself and others. The same kind of guilt I placed upon myself for years whenever I broke a fitness "rule" and felt like what I was doing wasn't enough (by the way, these rules don't exist).
After taking some much-needed downtime from fitness, and slowly reintroducing it back into my life, I learned a ton about how to approach my relationship with fitness guilt-free. Through self-exploration and coaching others, I have figured out three tips for overcoming exercise guilt.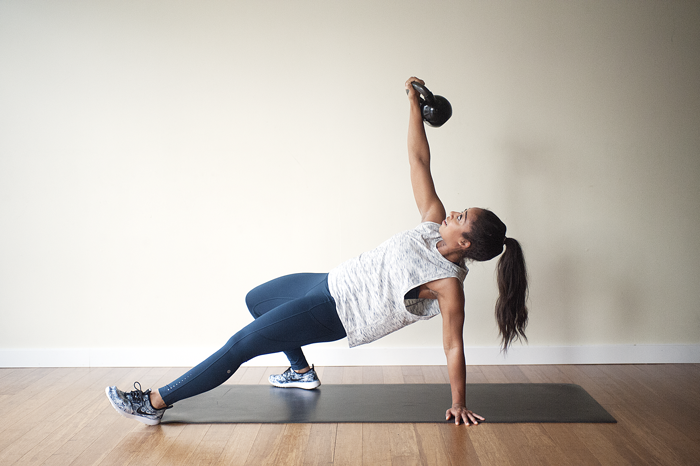 If you'd like to hear the audio version (with a bonus tip!), listen below:
Schedule rest days into your week, and fill that time with activities you love
If the thought of taking time off of exercise is really hard for you, try scheduling your time off and intentionally filling it by doing something you love. If you take time off from exercise to lay on the couch and watch Netflix, then it can be easy for guilt to seep in when you see those fitspo accounts on Instagram that seem so perfect (spoiler alert: they aren't). During your rest days, keep yourself busy with non-strenuous activities. Try painting, photography, play tourist in your hometown for a day, go on an adventure with friends. If you're filling up your soul while letting your body rest, you won't have time to feel guilty.
Think of fitness as qualitative, not quantitative
It can be so easy to let your wellness journey be defined by numbers. How many steps you take, how many calories you burn, how on point your macros are, how much you weigh, etc. However, none of these numbers have much to do with how healthy your mind or body are. They are metrics created by an industry designed to make us want to buy, buy, buy without ever truly seeing the "results" we are promised.
Fitness is much more rewarding when we focus on the qualitative benefits. Do you do yoga because it makes you feel calm? Great, focus on that aspect of it. Do you lift weights because doing so helps you decompress from a stressful day at work? That's amazing, keep doing it. By staying in tune with the qualitative side of fitness, i.e. how fitness makes you feel, you'll be able to understand the value in taking rest days as well. Free of guilt.
Do away with the devices
Fitness trackers are supposed to be motivating and informative. But if you are finding you feel overwhelmed, stressed or guilty when wearing one. It is time to ditch it. As we discussed in the qualitative vs. quantitative point above, how you are feeling is a much more important than any number a device can tell you.
In the height of my obsession with "clean eating" and exercise, my day revolved around how many calories my heart rate monitor said I burned. I had a crazy schedule with two jobs and a long commute, so I only had a set amount of time to workout every morning. If I didn't burn an "acceptable" amount of calories in that time, I would be in a horrible mood for the rest of the day. I felt like my workout didn't "count" unless I burned a specific amount of calories (which was completely arbitrary), and I walked around feeling incredibly guilty. As I write that out, my heart breaks just thinking of that time, and I don't want anyone else to ever feel that way.
If you have a close relationship with your fitness tracker, try going just one day per week without it for a peace of mind until you find yourself less dependent on it.
There you have it – my tips for overcoming exercise guilt. I hope they are helpful in guiding you towards a more loving, positive relationship with fitness.
Your Turn:
Have you ever experienced exercise guilt? What are some of your tips for overcoming it?
[activecampaign form=7]